8 Greatest Destinations for Summer 2015
Travelstart UAE offers you cheap flights from the United Arab Emirates to your chosen worldwide destinations. Use our flight search engine and enjoy finding and comparing cheap flights and great travel deals!
Handpicked Destinations you should visit this Summer!
We understand that every enthusiastic traveler has different ambitions and choice of destination, so we decided to give you a quick overview of where you can head to satisfy your exquisite taste. Several options, different weather conditions and multiple events!
Sharm El Sheikh, Egypt from AED 1,715 Return
You don't have to fly all the way to Europe for proper beach fun! Sharm El Sheikh is beautifully sunny and warm all year round. Tons of activities from snorkeling to kite-surfing to sky diving! If you just want to lay back and get pampered, this town boasts Egypt's most famous spas.
Santorini, Greece from AED 1,875 Return
Everyone needs some peace and quiet from time to time, you know, to break the daily busy routine. Santorini is the place to be when in need for something like that. Warm weather, almost unbroken sunshine all year long and glistening blue water make this island look like a perfect piece of art. Head there during the warm and dry season starting in April.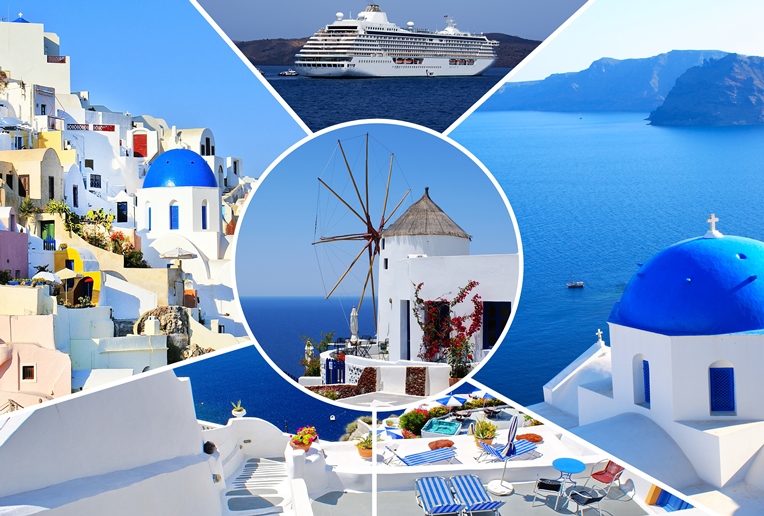 Koh Samui, Thailand from AED 2,535 Return
A charming island of natural beauty with beautiful white sand beaches and clear warm water make for an ideal holiday destination! You can have it both ways at Koh Samui; kick back and relax or get up and be active. Your call really! It is hot there from April to June while wet season is from mid October to early December.
Boracay, Philippines from AED 2,653 Return
Boracay has a variety of beautiful beaches, white shells and picture-perfect sunsets. It is one of the top tourist spots in the Philippines and it is getting more attractive than it already was year by year! This island offers you the seclusion and peace that you are looking for in a romantic getaway, or it can show you a good time with its parties and vibrant lifestyle. Depends which beach you choose.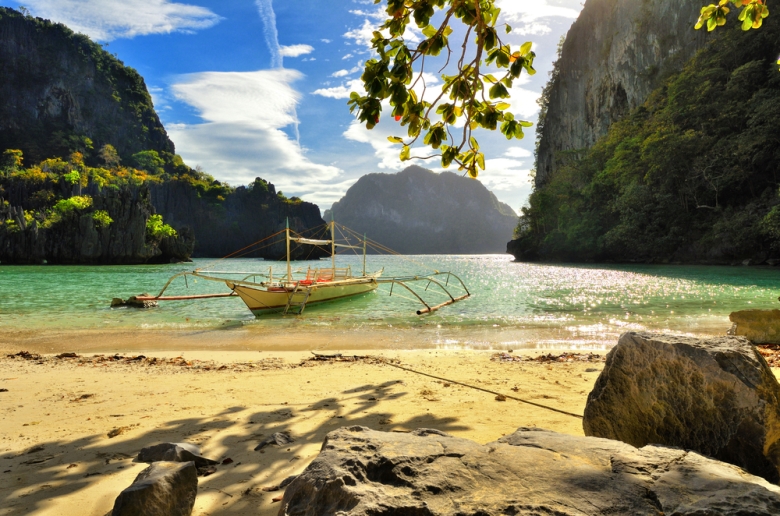 Riyadh, Saudi Arabia from AED 805 Return
Reasons to visit Riyadh can be the beautiful sight of soaring towers, the high end restaurants, luxurious hotels, modern shopping malls and traditional markets. Main attractions include the 99th Floor Sky Bridge which gives you a dreamy view of the city, and the National Museum that is known to be one of the finest in the Middle East. Head to Riyadh in Ramadan for a taste of real Arabian hospitality, or choose to visit in Eid al-Fitr to witness the fireworks and enjoy the occasion's activities.
Milan, Italy from AED 1,575 Return
This city receives a lot of attention as a hot travel destination due to the contemporary art and architecture, elegant style, vibrant energy and exquisite dining experience. This year, there's an even greater reason to visit Milan as it is hosting Expo Milano 2015 in May under the theme "Feeding the Planet, Energy for Life"; a once in a life time experience for every traveler.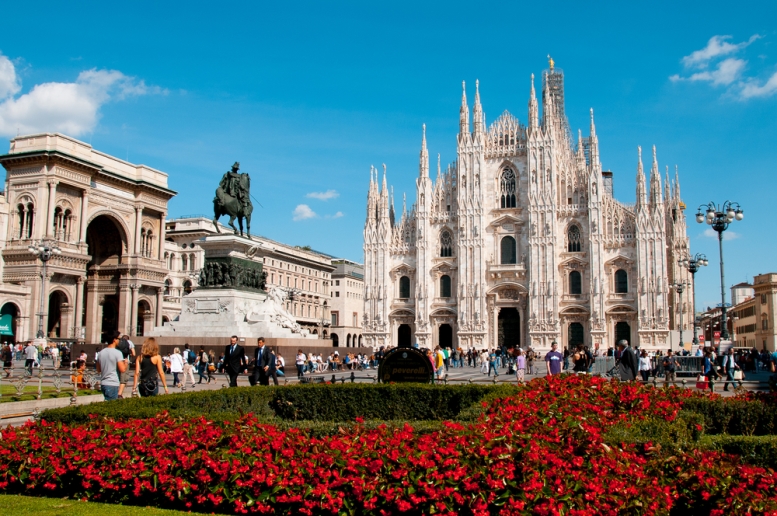 London, UK from AED 1,825 Return
There's so much to do in London and it's quite hard to fit it in a list. The cultural diversity, beautiful green parks, rivers and waterways, theatre and iconic museums are all completely irresistible. An added reason to visit this stunning city this year is Wimbledon, the most prestigious tennis tournament in the world, but that goes without saying. Save on your flight ticket for this Summer, find and compare cheap flights with different airlines and get the best deal!
New York, USA from AED 3,295 Return
Best time to visit the Big Apple is the 4th of July. There is a wide range of Independence Day celebrations happening that will sweep you off your feet like spectacular fireworks, music and art festivals, fitness events and more. New York becomes so alive around this time and everything there is ever so thrilling!
Please note: Fares are available on our website or via our direct call center on +971 4 551 5 323. Fares valid for round-trip flights, travel time from May 1, 2015 until August 31, 2015. Fares are inclusive of airport taxes, surcharges and fees. Advertised fare prices were correct at the time of publication and may not be available at the moment of booking.
---
Share the news